CUSTOMIZE YOUR EVENT BOOKING
Thanks, we will contact you soon
Choose a Laser Tag System
All Rentals are Pick up and Drop Off at our Scripps Poway Storage or Miramar Office
Ages 8+, $8/Tagger/Day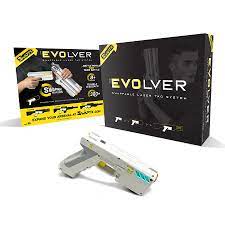 Ages 6+, $15/Tagger/Day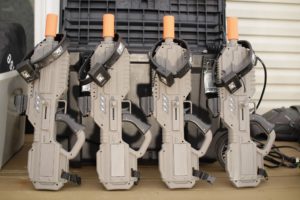 Ages 13+, $35/Tagger/Day
Minimum of 6 Laser Tag Sets Are Required for All Rentals.
You need to select an item to continue
Type of Reservation
Looking to just rent some laser tag gear and run your own games? – Equipment Only Rentals Starting at $48
Need a staffed event where we set up and run the games? – Event Entertainment Starting at $450
You need to select an item to continue
Hosted Laser Tag Event Field Options
Staffed Laser Tag Events Include: Setup, Equipment & Staff To Run The Games
Location with existing foliage or obstructions for play (No Obstacles Necessary)
Open field location needing pop up hunting blinds for obstructions/obstacles for play
Tournament field set up with inflatable bunkers for seriously competitive and fast paced game play
Need A Consultation? Have A Large Event And Specific Needs? Or Just Unsure?
You need to select an item to continue
Anticipated Participant/Players
Staffed Laser Tag Games
Up to 50 players simultaneously, depending on your event dynamics and space
You need to select an item to continue
Field Set Up
Staffed Laser Tag Games
Location with existing foliage or obstructions for play (No Obstacles Necessary)
Open field location needing pop up hunting blinds for obstructions/obstacles for play
Tournament field set up with inflatable bunkers for seriously competitive and fast paced game play
Still Unsure – Need Consultation
You need to select an item to continue
Select Your Taggers
We strongly Recommend Following The Recommended Age Usages Below
Ages 8+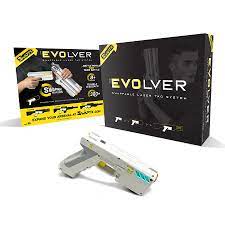 Fun For All Ages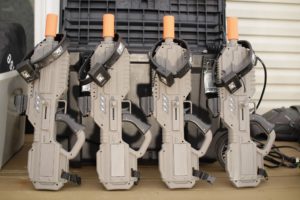 Adults And Teens
Not Sure, Need Consultation
You need to select an item to continue
Optional Mobile Field Obstacles
Select a Type and Quantity
$15/Bunker/Day
$15/Each/Day
You need to select an item to continue
Evolver Weapon Upgrade Option
Optional Rental Package/Accessory Pack
You need to select an item to continue
Nerf Laser Tag Optional Upgrades
Custom Game Hosting Taggers (2-Pack, for hosting custom game settings)
Shot Blast Gun Attachment
You need to select an item to continue
Battle Rifle X Optional Upgrades
2-Pack of10x 40mm Scope
10-Pack of Short Range Radios
2-Pack of Tactical Scopes
Phone Bracket (mount your phone to the gun)
You need to select an item to continue
Pheonix LTX Optional Upgrades
Custom Game Hosting Taggers (2-Pack, for hosting custom game settings)
Shot Blast Gun Attachment
You need to select an item to continue
Pistol Upgrades (Battle Royale)
Optional Rental Package/Accessory Pack
You need to select an item to continue
Battle Rifle Optional Tactical Upgrades
2-Pack of10x 40mm Scope
10-Pack of Short Range Radios
Phone Bracket (mount your phone to the gun)
You need to select an item to continue
Please Fill Out The Following Form
You need to select an item to continue
Final cost
The final estimated price is :
Summary
| Discount : | |
| --- | --- |
| Total : | |