SD Tactical Laser Tag specializes in event entertainment where we create an a unique, live action gaming experience. Whether you are looking for exciting indoor / outdoor laser tag event or have an idea of your own, SD Tactical Laser Tag is here to serve you.
providing support for any event
Tactical Laser Tag does not have the same limitations as traditional "black light" laser tag. we can play outside in broad daylight with ranges up to 600ft. Our equipment is simply the most advanced system on the market today.
Traditional laser tag is a "free for all" type game. there is no point to the game other than trying to score points. Tactical Laser Tag is a team based game, teamwork is essential and mission objectives change between missions to keep the game fresh and exciting.
Lot's of vendors offer "Laser Tag"... not us. Don't be fooled by vendors offering "Outdoor Laser Tag". Teamwork, technology, experienced staff, and multiple mission types... THESE are the fundamentals of Tactical Laser Tag.
unique game play experience
Offering a plethora of game styles we provide an action packed event that is sure to keep all entertained
with continued back to back game play participants rave about the fun and unique experience.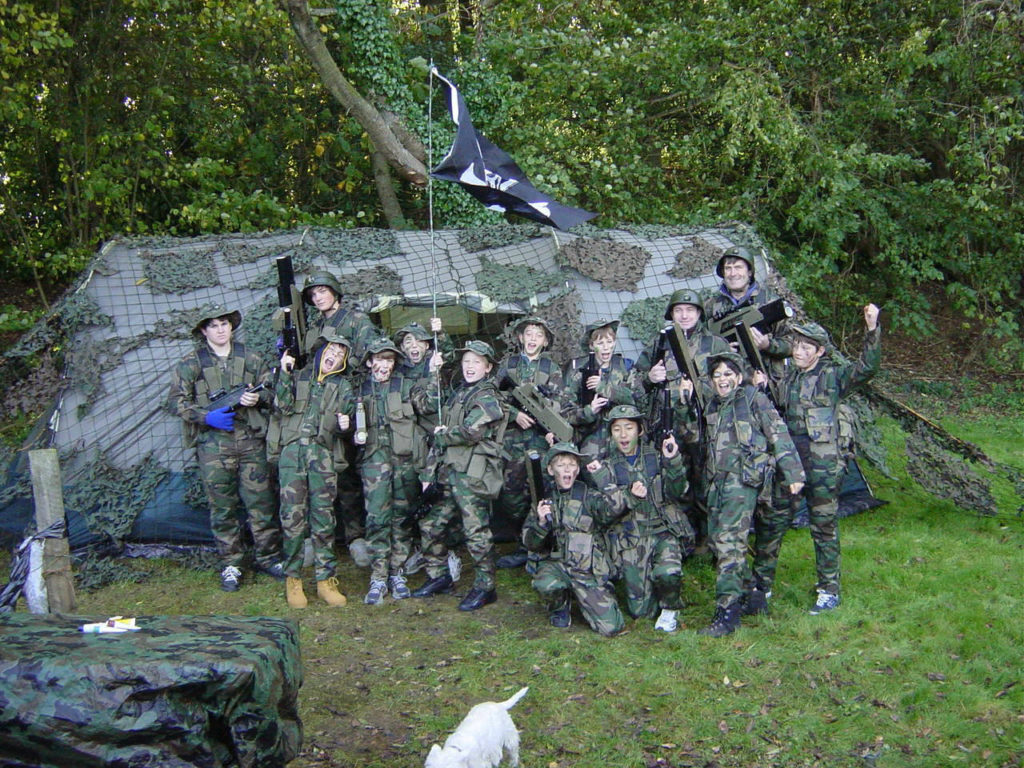 Existing Field
Using the existing field is played in what space you have available. Woods, Trails, Parks or a Building. Much can be done with what is around but it is best to provide cover for the players.
Mobile Field
In this set up, we bring out mobile inflatable bunkers of various shapes and sizes. This is great to set up at parks or open spaces where there may be some/little cover. The bunkers provide all you need or add to what is existing.
The classic nerf laser tag system features a quick start - pick up and go - laser tag style similar to your favorite nerf games. You can choose teams or play free for all. The system has recoil feed back, but unlike projectile nerf, these babies shoot 300'!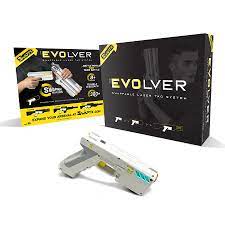 Known as the first "swapable" laser tag system, because of its unique ability to upgrade weapons in play by picking up in game weapon upgrades. The system also features headsets to limit cheating and increase sensors as well as enable hosting and scoring!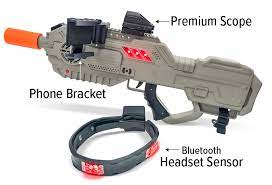 The big guy... featuring wireless headsets, offline customizable game modes/settings, multiple weapons and the ability to pair with your cell phone for online call of duty and battle royale style gaming... in real life! This is a game to remember!
per player over included 12
large - high volume events

have a ton of people?

shoot us some details about your event and we will provide a custom proposal
For all hosted events, we provide staff to support the event and will run games consistently during the reserved time for the services.