SD Tactical Laser Tag – Team Event hosting
laser tag games at Las Chollas park
Providing a fun team activity that gets everyone moving and working together with some great competition
North Chollas Community park
The location for the games is located at the North Chollas Community Park. Parking is available in the parking lot at the baseball field. There are public restrooms available for use. The games will be held in the eucalyptus tree grove adjacent to the parking lot. See the map below:
The below region indicates the play area for the event. There is a pathway near the
parking lot entrance that provides the easiest access to the grove.
There will be a gathering point where the games will start and end, as indicated on the map above.
The easiest access to the grove is by walking up this pathway and then enter the grove to the right,
then work your way down near the center of the grove. See pathway entrance below: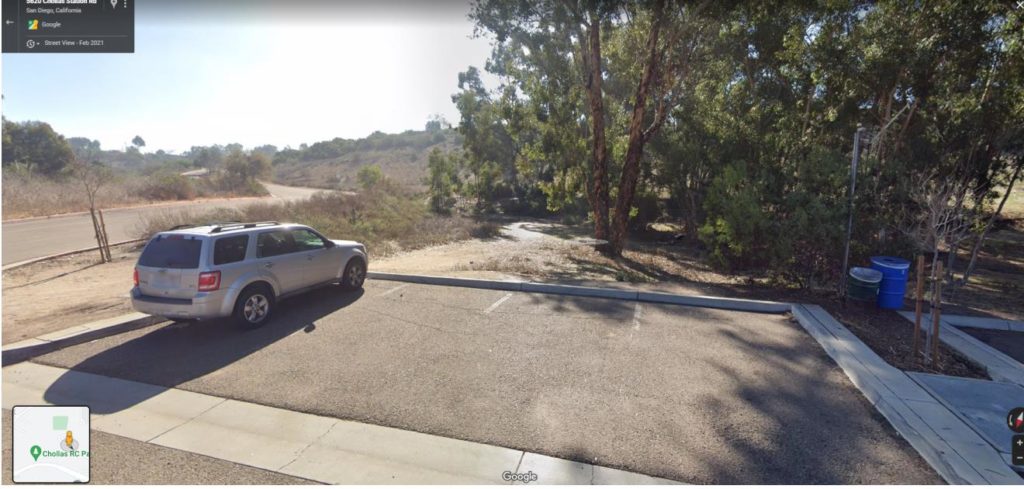 The Gear:
For this event, you will be using our Battle Rifle X rifles. The Battle Rifles are equipped with red dot scopes for aiming and have a range well over 600′. They feature incredible sound and haptic feedback to help you feel the action. The rifles have wireless headsets that enable 360 degree sensors for full game emersion to be able to eliminate the enemies from any direction.
Game Play:
During the event, games will be played that last between 5-10 minutes and will vary between play styles and team based play that will create opportunities to work together as teams. The stronger the team communication, the more successful the team will be. Players are able to take breaks and allow others to play as necessary for a breather, as this can be a very active play style.
Recommended Dress:
The play area will be in rough terrain. It is highly recommended that participants wear appropriate attire: closed toe shoes and pants are highly recommended!
Liability Release: